Andrea was graduated as footwear designer at Ars Sutoria in Milano and after the collapse of the Berlin Wall, Eastern European markets, with the appearance of newly rich, who become important to Artioli, Andrea who is emerging in the firm, has several distributors in Russia and in the former Soviet Republics of Russia, Ukraine, Uzbekistan, Kazakhstan etc. and then in Japan, China, Malaysia, Singapore and Australia.
The good fortune of the company is due also to the ability to follow the new markets that, with the time going, open to globalization.
In 2004, at ninety-nine years and six months, dies Severino Artioli, founder of the Star and always close and supportive to his son and grandson Vito and Andrea in business choices.

In the latest 20 years, the company organization developped and have begun to hire new employees who can assist in business management, while maintaining, however, a structure as close as possible to the Family.
This is considered the only way to allow small production and high quality, and guarantee the high quality of product, without succumbing to the need for revenue.
The Factory has about 100 employees and can rely on the cooperation of craftsmen working to obtain great value and incomparable shoes and leather products.
Artioli is now able to open flagship stores around the world that offer the full range of clothing and leather accessories, personalized style and blended with the Italian lifestyle.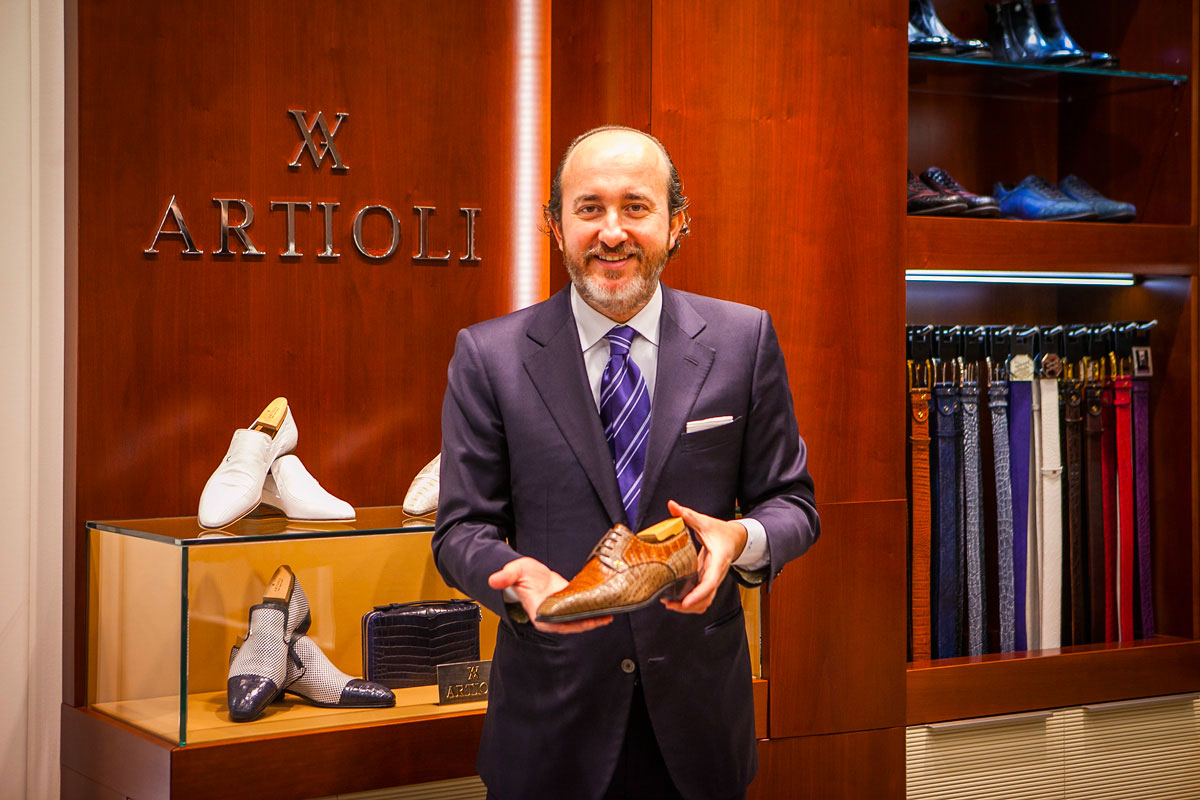 The Artioli's have drawn more than 90,000 models of shoes and leather goods, with innovations that were copied gradually over time and yet has declined to patent for protection, focusing instead on continuous product innovation.
All the models are permanently displayed in the showroom in Via Bigli 15 in Milan. Our products are sold also on our e-shop www.artiolimilano.com.